aldenofsunapee@myfairpoint.net




1-800-287-96**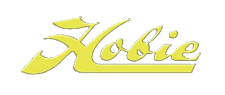 Kayaks

HOBIE MIRAGE PEDAL KAYAKS
The Hobie Mirage Series kayks can be pedalled or paddled. Pedalled by the unique Mirage Drive System which uses penguin type flippers and/or paddled using a Hobie paddle. The result is a lower body workout in addition to the upper body workout normally achieved in a kayak. Add a pair of Turbo Flippers for the ultimate workout.
For more details visit the Hobie website.
---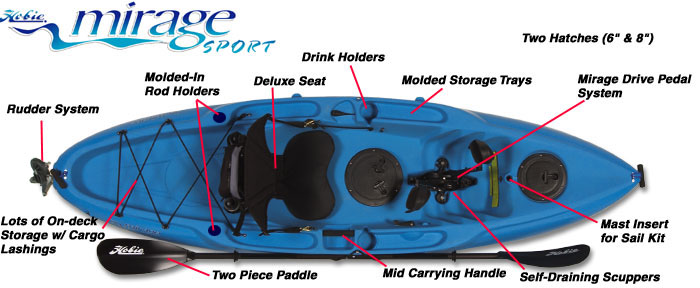 Background:
The latest addition to our line of pedaled kayaks, the Hobie Mirage Sport was designed for youth and adults who are smaller in stature or the six-footer who's looking for an extremely light-weight pedaling kayak. Move the seat forward and adjust the Mirage Drive to accommodate users as small as four feet. Pedal it, paddle it or sail it - it's the mini-SUV of the Hobie kayak family.

Specifications:
Length: 9' 7" / 2.92 m
Width: 29.5" / 0.75 m
Weight: 48 lbs / 21.77 kg
Mirage Drive Weight: 6.6 lbs. / 3 kg
Capacity: 245 lbs. / 111 kg
---
For more details visit the Hobie website.