aldenofsunapee@myfairpoint.net




1-800-287-96**
Kayak Paddles
---





SWIFT PADDLES


Swift Touring Paddles are a distinctive blend of power and lightness in three distinct paddle designs. These paddles possess a radiant translucence in sunlight that is highly visible and exceptionally beautiful. A Swift paddle is one of the lightest paddles on the market today.

Swift blades, redesigned in 2004 are powerful but forgiving with quick acceleration, a flutter free stroke and smooth follow through. Our new Klicklock Ferrule System allows for continuously variable feather angle and eliminates the wear associated with most ferrule systems. The joint itself is completely enclosed and locked by a flush lever at the selected angle. Swifts are available in one piece, two piece or four piece, and the grip range has a slight oval shape for comfort and indexing. We use straight shafts only which provide maximum versatility for all paddling conditions and styles.
---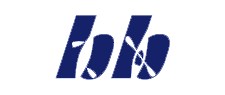 BENDING BRANCHES PADDLES


Bending Branches manufactures kayak and canoe paddles for paddlers from novice to expert. If you enjoy kayaking or canoeing across calm midwestern lakes or stormy ocean passages, whether it's an afternoon with the kids or whitewater mountain streams. They make recreational, touring and high performance paddles and shafts of wood, aluminum, fiberglass and carbon. Our hardworking ergonomic paddles and blades are favorites you can rely on everytime.




---