aldenofsunapee@myfairpoint.net




1-800-287-96**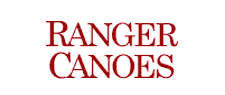 ---
Otter 16'
Ranger Canoe individually builds each canoe one at a time, producing the most affordable, sweetest paddling, 16 foot canoe available anywhere.
Our Kevlar canoe with wood trim, slotted ash rails, contour canoe seats, weighs approximately 47 pounds and retails for $1899. Our polyester - E glass weighs and incredibly light 55-56 pounds with slotted ash rails and contoured cane seats, retails for $1299. This boat at approximately 55 pounds is the lightest, most affordable canoe anywhere; made by anyone with all of these options!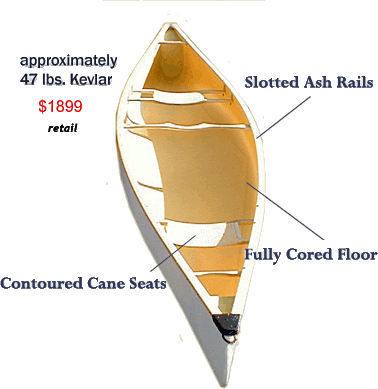 Each boat is individually custom built one at a time, totally by hand - for you! Our production is limited to approximately 150 canoes per year. The company is 35 years old with the same builder for the last 25 years.
Our craftsmanship is impeccable.
We invite you to ask any of our specialty retailers who sell Ranger Canoes in New England and New York. Ranger Canoes are built in a small workshop on Squam River in Ashland, NH.

Specifications
Weight
Kevlar Otter 16'
approx. 47 lbs. wood trim
Poly-E glass 16'
approx. 55 lbs. wood trim
Poly-E Glass Kevlar Reinforced 16'
approx. 57 lbs. vinyl trim
Capacity
950 lbs.
Length
16' 1"
4" Waterline Width
35.75"
Center Depth
13.5"
Bow Height
19"
Stern Height
18.5"
Asymmetrical Hull
.75" Rocker
Shallow Vee
Shallow Arch Combination

White
Cocoa Brown
Burgandy
Produced in small, limited quantity.
---