aldenofsunapee@myfairpoint.net




1-800-287-96**
Rack And Roll Trailers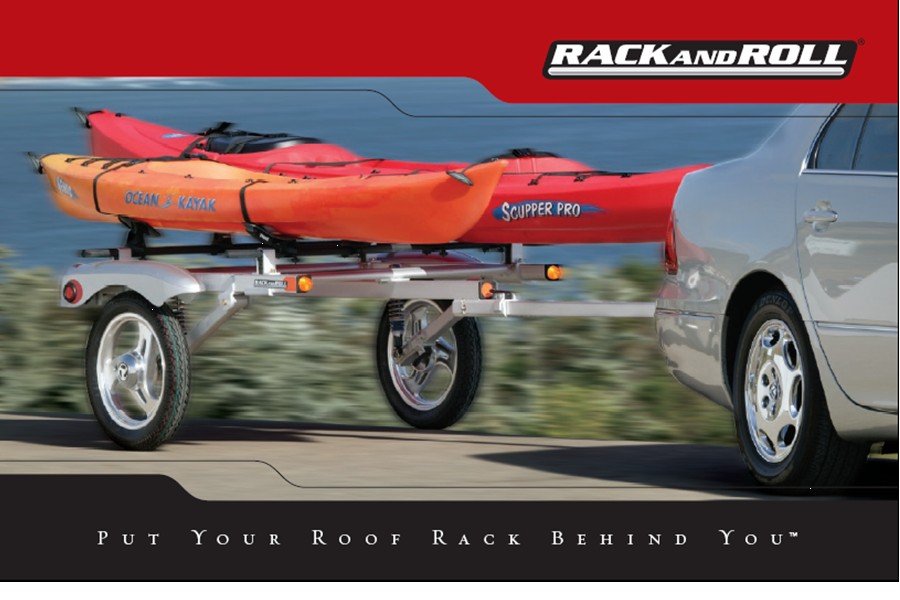 This all-new, lightweight aluminum utility trailer has roof rack style loadbars that can haul all your gear including kayaks, canoes, sailboats, storage boxes, and bicycles. But unlike a roof rack, this sporty equipment trailer carries your gear where you can reach it, saving your back and your carís finish.

Whatís more, RACKandROLL is more aerodynamic than a roof rack-improving gas mileage and reducing noise. And since the RACKandROLL is always visible, you never have to wonder if your gear is okay. Best of all, its sleek profile looks good behind any vehicle from an SUV to a Lexus to a Mini Cooper. Not to mention, it stores upright and flat in seconds and ships FedEx Ground.

Join the RACKandROLL revolution. Put your roof rack behind you.